Organic Cotton Accelerator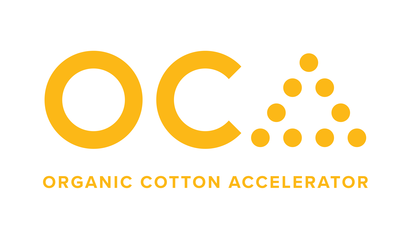 Country/Territory
Netherlands
Abbreviation
OCA
Organization Type
Foundation
Website
www.organiccottonaccelerator.org
Phone
+
Contact
Ruud Schute (Programme Director)

Description

The Organic Cotton Accelerator (OCA) is the only multi-stakeholder organisation dedicated to organic cotton. As a global platform, we are committed to bringing integrity, supply security and measurable social and environmental impact to organic cotton.

OCA envisions a future where we have fully realised the Organic Cotton Effect - organic cotton's powerful and positive impact on people, planet and prosperity. We unite the sector to unleash the potential of organic cotton because we believe that by working together, we can create the conditions for organic cotton to thrive.

Since our establishment in 2016, with founding partners Laudes Foundation, H&M, Kering, Eileen Fisher, Textile Exchange, Tchibo, Inditex and C&A, OCA has been committed to convening the sector around a common agenda and using our platform's collective investments to act as a catalyst for change.

Every dollar invested in OCA Programmes improves farmer profitability and prosperity, contributes to environmental sustainability, and ultimately bolsters the integrity of the cotton sector. But for us to fully unlock the Organic Cotton Effect, to truly unleash the potential of organic cotton, to genuinely drive behaviour change throughout the chain - we need sustained investment across the sector.

We know we can't do this alone, so we warmly welcome partners to join our movement. Partners who understand that organic cotton is not simply an end goal to meet demand. Neither is it simply a set of practices that can be mastered overnight. Partners who are willing to join us on a journey – of which the first milestone is farmers and the final milestone is volume targets. Partners who know there is no such thing as a turnkey organic solution; they're as committed as we are to the long-term work required to create meaningful change in this sector.

Change is possible. The time to act is now.
See all from Netherlands
See all from Europe