Bio Cohérence
Organic Consistency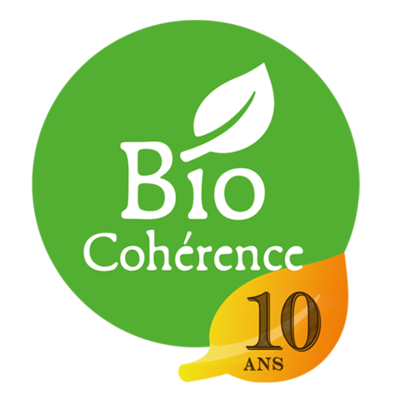 Country/Territory
France
Organization Type
General membership-based organisation
Website
www.biocoherence.fr
Phone
+33534316641
Contact
Jacques Caplat (Administrator)

Description

Bio Cohérence is a French label that certifies organic agriculture with an environmental, economic and social commitment. Bio Cohérence completes the European organic regulation with demanding specifications. It certifies 100% organic, French agriculture, consistent with the values of organic farming. Operators (producers, processors, distributors) who have been awarded the label are inspected annually by an inspection body and are committed to a process of progress.

Bio Cohérence est une marque française de filière qui certifie une agriculture biologique engagée dans une démarche environnementale, économique et sociale. Bio Cohérence complète ler èglement bio européen avec un cahier des charges exigeant. Elle certifie une agriculture 100% bio, française, en cohérence avec les valeurs de la bio. Les opérateurs (producteurs, transformateurs, distributeurs) labellisés, sont contrôlés annuellement par un organisme de contrôle et s'engagent dans une démarche de progrès.
See all from France
See all from Europe