Sustainable Agriculture Standards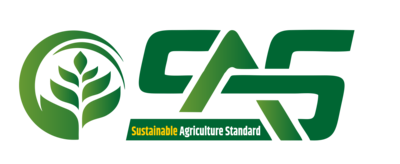 Country/Territory
United Arab Emirates
Abbreviation
SAS
Organization Type
Company
Website
www.sasmark.com
Phone
+971 50 7412077
Contact
Seikh Abizer (CEO)

Description

We SAS – Sustainable Agriculture Standards started our journey in the year 2017 with a mission to define standard guidelines and practices for sustainable farming. The ultimate goal of SAS is to help farmers and producers to produce pesticides chemical free agriculture product at every step of process.

The guideline defined by SAS is the result of more than 10 years of research and study conducted in organic cultivation and processing fields across geography around the world, hence one can assume that these standards are the crux of all well defined and proven principals followed globally in organic sector.
See all from United Arab Emirates
See all from Asia