GRINS NETWORK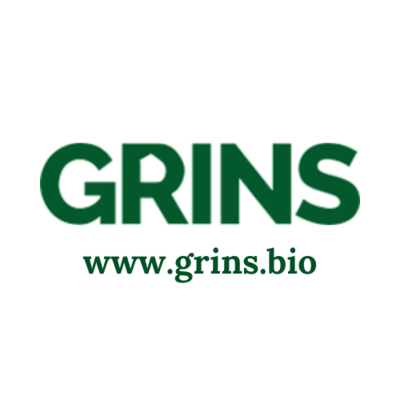 Country/Territory
India
Abbreviation
GRINS
Organization Type
Umbrella Organization
Website
http://www.grins.bio/
Phone
+91 9830517313
Contact
SANDIP KAR (Co Founder & Trustee)
MALLIKA SINGH (Co Founder & Trustee)

Description

We, at GRINS NETWORK which includes our social sector startup GREENER RURAL INITIATIVES (P) LTD., firmly believe that sustainable development is possible in India only when rural and urban India grow together. It is our conviction that sustainable development can be best achieved by merging the social mission of a non profit with the market driven, profit maximizing approach of a business; by connecting natural produce and products to markets through community engagement. Based on this, we established a hybrid structure of a non-profit and a profit making enterprise (Greener Rural Initiatives Private Limited) IN 2017.

In July 2018, we invested financial and management resources in an early stage startup focused in urban farming the organic way, based out of Kolkata, India. While we are engaged in scaling up the business and spreading awareness on the benefits of organic farming, we continued to scout for other suitable startups in the social sector ecosystem for similar involvement.

We took up our second assignment in June 2019, through our commitment to accelerate an organic farm to fork business of a Farmer Producer Company (Badabon Harvest ~ 'Badabon' means Mangroves in Bengali language) in its early stage under the Organic Farming led Community Development framework. With fund support from Livelihoods Funds and incubation by Nature Environment Wildlife Society, we leveraged the rising demand for organic produce as an engine of development of the marginal communities of the famous and fragile ecosystem of Sundarban mangrove delta in West Bengal, an UNESCO World Heritage (Ref. #452) and Ramsar Site (#2370). We have established a direct farmer to consumer business through smart systems and processes for institutional building and an efficient traceable supply chain of the organically cultivated produce as it moves from Sundarban farms to Kolkata tables.

The business model of this farmers aggregate turned out to be a perfect fit in the covid-19 environment. The collective has its own farms, own logistics, own e-commerce site and its small but fast growing bunch of patrons who buy regularly.

We continue our commitment to work with local communities and mix tradition with innovative agritech for the cause of people, planet and profit.
See all from India
See all from Asia