Food and Agricultural Research and Extension Institute - Bio Farming Unit
FAREI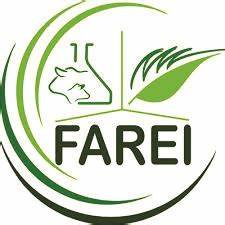 Country/Territory
Mauritius
Organization Type
Umbrella Organization
Phone
+230 6705294
Contact
Pravin Erigadoo

Description

The Food and Agricultural Research and Extension Institute (FAREI) has been established on 14 February 2014 as per the FAREI Act 2013 t It operates under the aegis of the Ministry of Agro Industry and Food Security. The Institute has the responsibility to conduct research in non-sugar crops, livestock, forestry and to provide an extension service to farmers in Mauritius including its outer islands. Objectives and Strategy Introduce, develop and promote novel technologies in the food and non-sugar, agricultural sector within a sustainable framework. Co-ordinate, promote, and harmonize priority research activities in the non-sugar agricultural, food production and forestry. Promote and encourage agricultural and agri-business development through the setting up of agricultural youth clubs, agricultural women clubs and agricultural entrepreneur clubs; and
promote dissemination and practical application of research results.
See all from Mauritius
See all from Africa